In this post you will get all the information regarding VaxCertph and VaxCertph Certificate, follow each step in this article to Download, Correction on your Certificate, VaxCertph Certificate helps to travel other countries.
Note: Those who are fully vaccinated are eligible to get a VaxcertPH Certificate form the VaxCertPh portal, when you take a second Dose of vaccine, you need to wait for 48hours and then sign into a Vaxcertph portal. To be noted: The Certificate validity will start after 14days of your Vaccination.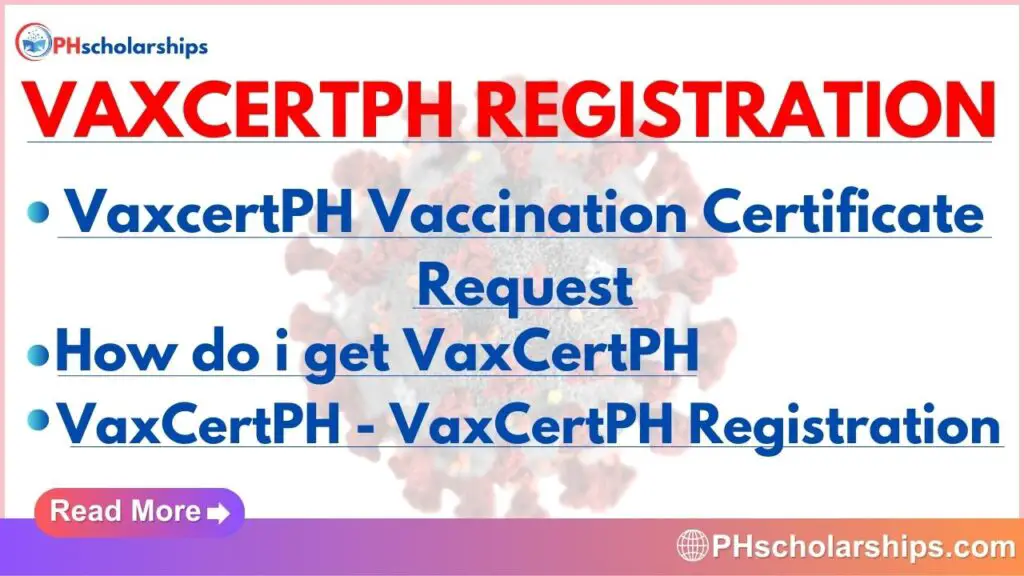 ICV – International Certificate of Vaccination Which is also know as:
1. "Yellow Card" or it may call as "Yellow Book"
You need to make sure which Certificate is required to travel International.

Find How to Download VaxCertPH Portal Certificate: Follow each Steps.
---
Step 1: Open your browser go for Official VaxcertPh Website Link given Below

Website: Vaxcert.doh.gov.ph
Find the Image Below for referral: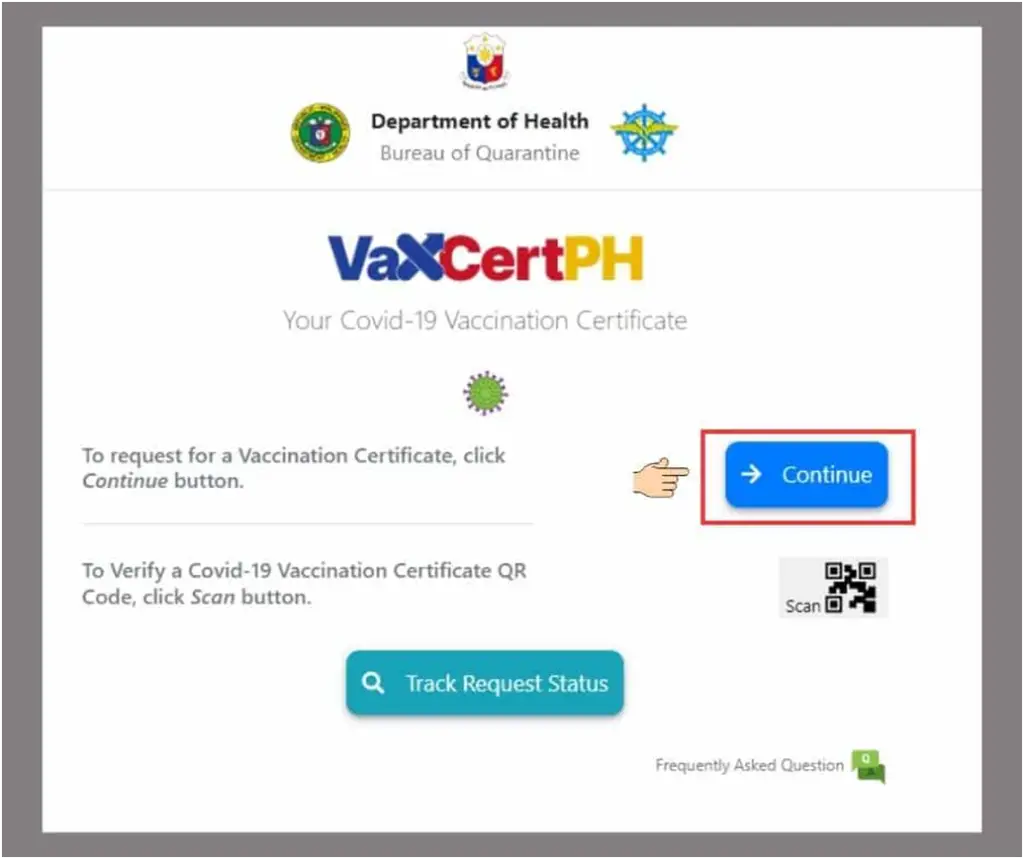 ---
Step2: Accept the VaxCertPH Data Privacy
In the second step you will get information like Review and accept the Data Privacy Statement. Read the Information once, if you accept the Data Privacy then Tick on the Box, Before Going forward make sure you have all correct information with you, 1. Vaccination card, 2. Any Government Issued ID Card.
If you have any Doubt, you may refer the Image which is given Below: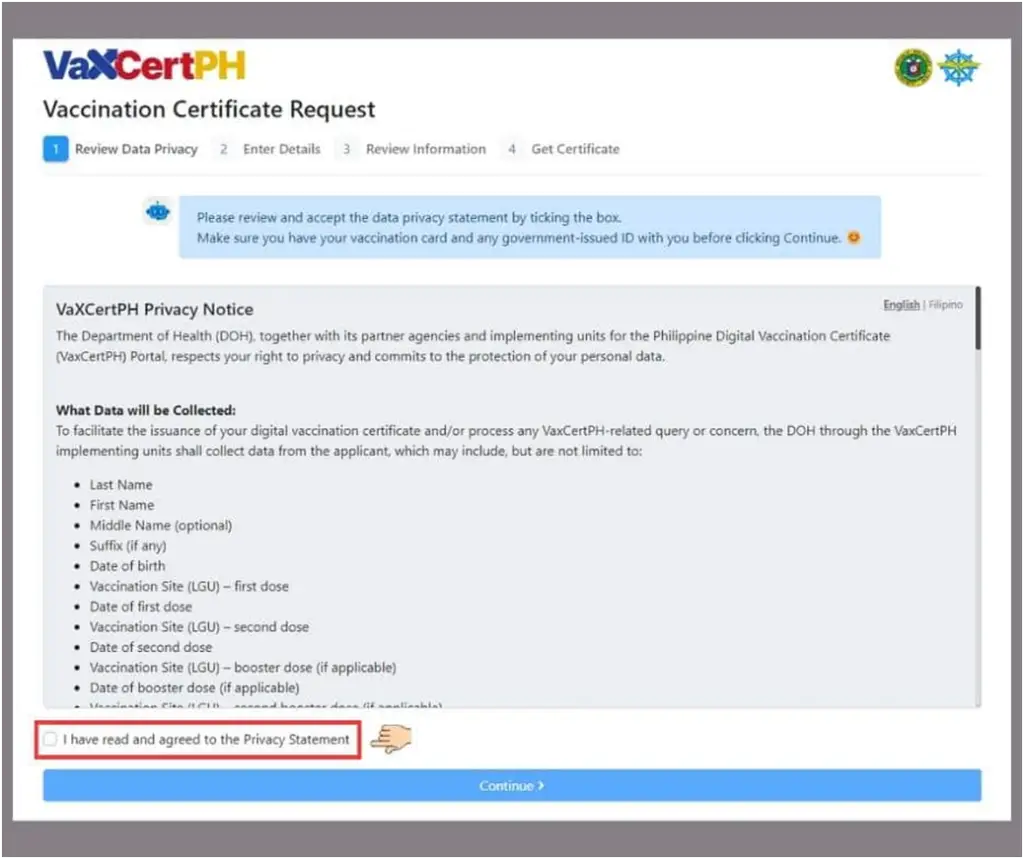 ---
Step3: VaxcertPH Vaccination Certificate Request
Next step is to enter 2 answers which is asked in the portal:
1. Were you Vaccinated 48hours ago for your Doses?
2. Are you Using this Certificate for International Travel?
This are the 2 Questions asked. Select the answer accordingly, Reefer the image Down if you have any doubt:
Need to Remember – Those who are not Fully vaccinate or your Last Dose was not mote than 48hours, you will not be able to process to the next information.
---
Step 4: Enter you are Personal Information
Now you need to Enter the information, which is asked, Cross Check the information before entering, Check you first and last name, DOB, Spelling, also fill the accurate information which is given in the Vaccination Card.
What to fill?
Last Name,
First Name,
Middle Name,
Suffix: (lV, ll, l, SR, JR) if you don't have any Suffix, you may leave it Blank.
DOB – Birthdate (MM/DD/YY).
You may refer Below Image if you have any Doubts: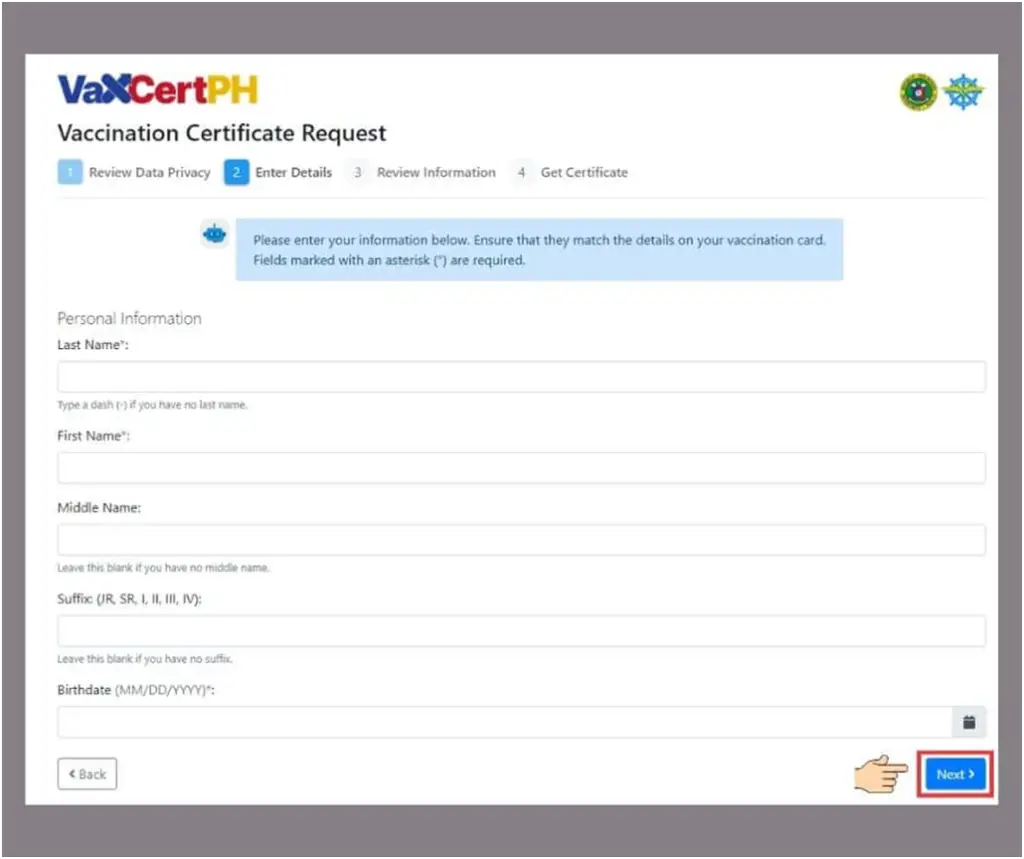 ---
Step 5: VaxCertPH Vaccination Details:
If the Doses are given only in the Philippines, Enter your Vaccination Details in the Portal.
Fill the information accurately,
1st Dose Vaccination – Municipality/City of Vaccination
Vaccination Date – (MM/DD/YY)
2nd Dose Vaccination – Municipality/City of Vaccination
2nd Dose Vaccination Date – (MM/DD/YY)
Additional Dose Vaccination – Municipality/City of Vaccination
Additional Dose Vaccination Date – (MM/DD/YY)
2nd Additional Dose Vaccination – Municipality/City of Vaccination
2nd Additional Dose Vaccination Date – (MM/DD/YY)
You may find the Image Below For reference: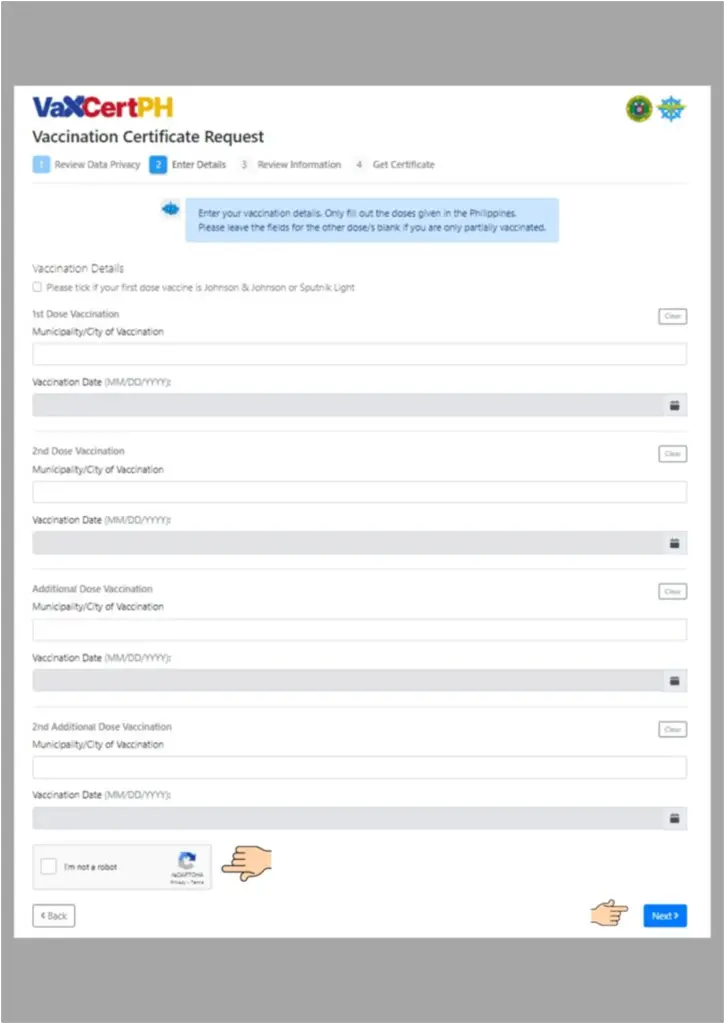 ---
Step 6: Check the Details
Here Cross check all the Details which you have entered. Check with Spelling mistake, DOB, Name, Etc. Once all the information is correct click on Continue.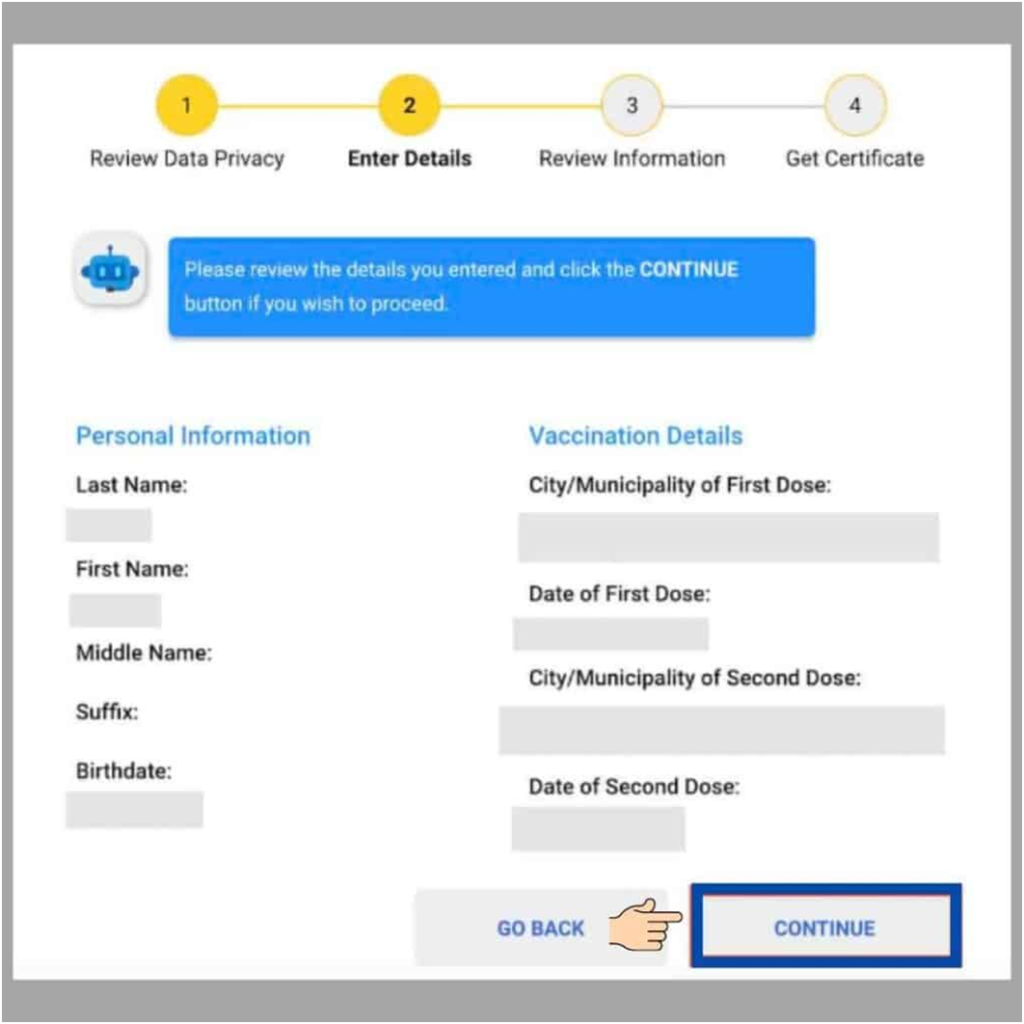 ---
Step7: Vaxcertph Vaccination Record
You will get Details of you are Vaccination record cross names, vaccination date, DOB etc.
Once all the information what you got is correct Click on Generate Vaccination Certificate Box below. Refer Image for more Details: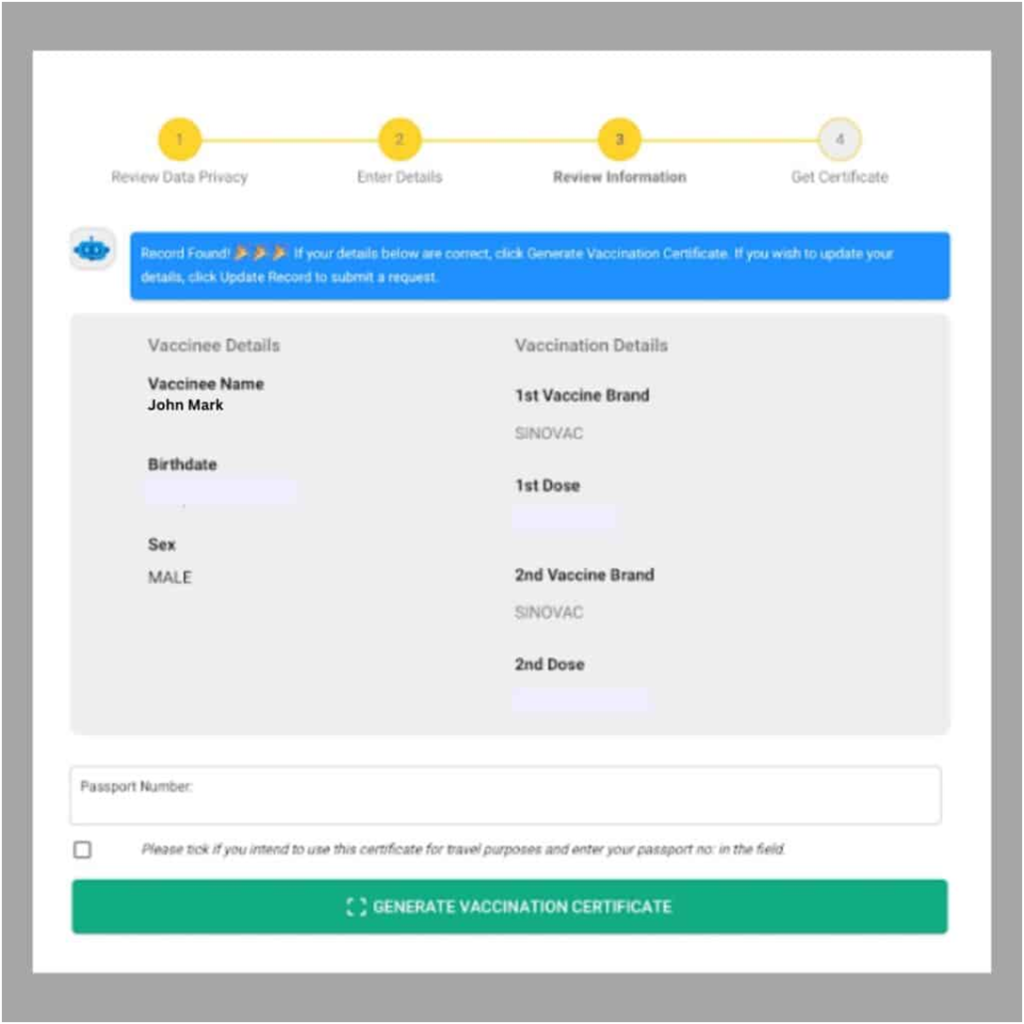 ---
Step 8: VaxcertPH Vaccination Certificate Download
The Process of a Copy of you are Vaccination will display on the portal screen, The Certificate will be along with your QR Code, Full Details of Vaccination, QR Code is used for the Digital VaxcertPH Vaccination Certificate.
Cross check all the information, and then click on Download or you can Print the Certificate, you can refer to the image which is given below for more details.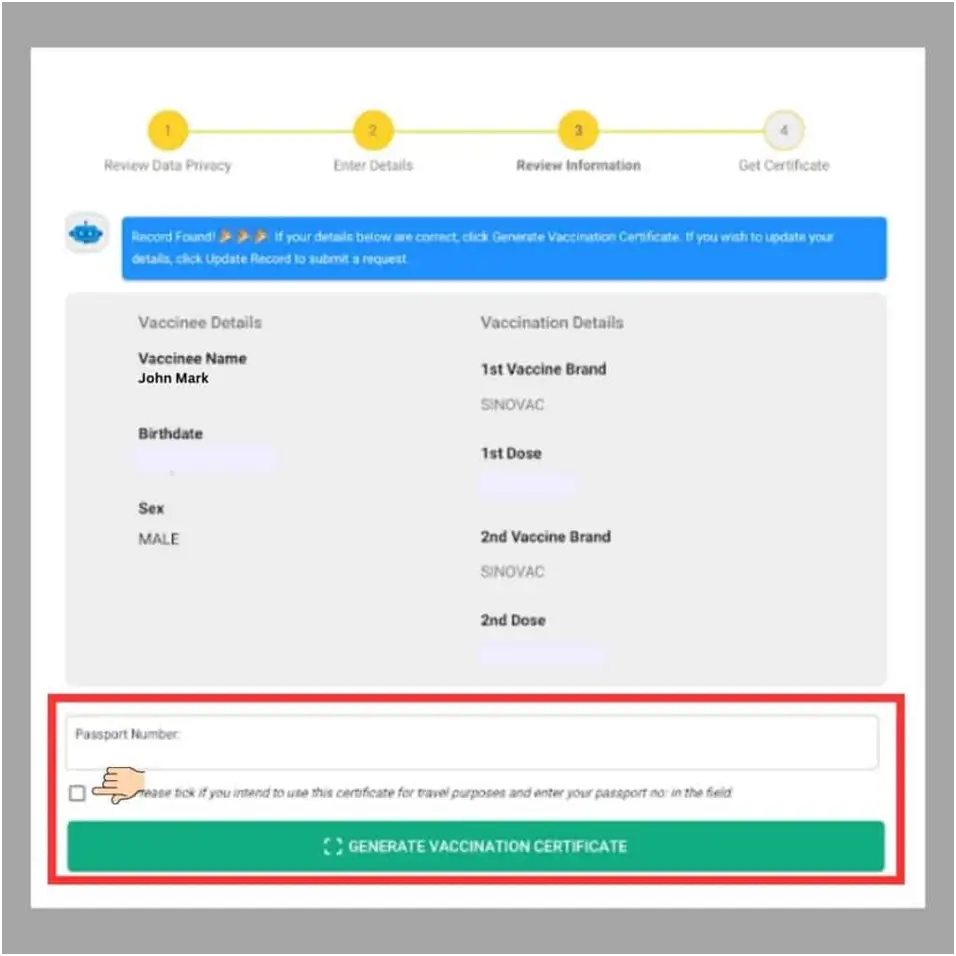 ---
vaxcertph verifier
VaXcertPh Verifier is used to Verify Vaccination Certificate, help of this may get information on you vaccination certificate accurately, The VaxCertPH Verifier is available in the Google Play Store, Download the app for free and use it accordingly, Link to Download VaxcertPH Verifier – VaxCertPH Verifier
People also ask:
How to use VaxCertPH Verifier app?
To use VaxCertPh Verifier, First need to down VaxCertPH app in the Google Play Store,
Open the app you will find Scanner, Click
App will get camera access, allow it, once camera is open,
Place the Camera and scan your Vaccination certificate QR Code which is present at top Left position.
Once you Done all this Process you will get all the Details about your Vaccination certificate.
vaxcertph registration
To Register VaxcertPH you need to Visit Official VaxcertPH Portal, Need to fill all the information and Register your VaxcertPH Certificate. To register visit the official website – vaxcert.doh.gov.ph
VaxCertPH certificate download
To Download vaxCertPH Certificate Go to official website – vaxcert.doh.gov.ph, Follow the Steps which is given in this post and download the Certificate.
vaxcertph qr scanner
The QR Scanner is available in the Google play Store, those who are willing to Scan Vaxcerthp Certificate May Download Vaxcertph app, The QR Scanner is present in the top left of Vaccination Certificate. Scan it and get the Details about Vaccination Certificate.
vaxcertph portal
Vaxcertph Portal is an official website, you can use the link to get into the VaxcertPh portal – link.
VaxcertPH no Record Found
Some Said that they cannot find the VaxcertPH Certificate Data, People who are fully vaccinated may also found that they don't have any information found in the VaxCertPH portal.
Health Department announced that the Error caused with incorrect encoding, this error can be Corrected, Those who are facing the same problems may send Record to the DICT – Department of Information & Communication Technology, So that they will correct the information.
It may take 24hours to get updated in the VaxCertPH Portal. Those who want to download the Certificate should wait for 24hours after the update and download the correct information Certificate.
Make sure that you have Vaccination Card along with the Governmental ID updated information at Vaxcert.doh.gov.ph official Website. The records will be sent to DICT will get Correction auto it may take some time. The max time is 24hours to update the correction.

Those who are not able to get online Certificate, or any Correction may Contact the Health Office (Local Government) bring your Vaccination card along with Governmental ID with Photocopy.
For More information on VaxCertPh you may visit: VaxcertPH
VaxCertPH Booths
Visit the Local Government Unit for Vaccination request or to Create Vaccination Certificate:
Vaccination Boots are listed Below:
Manila – SM Manila
Paranaque – Ayala Mall Manila Bay
Muntinlupa – Museo ng Muntinlupa
Makati – Glorietta 2 and Ayala Circuit Mall and SM Makati
Pasig – Pasig Mega Parking
Las Pinas – SM Southmall
Pateros – Municipal Hall
Quezon City – City Hall
Malabon – Malabon City Hall
Marikina – City Hall
Caloocan – City Hall
San Juan – City Hall
Pasay City – Cuneta Astrodome
Navotas City – Navotas City Hall
Mandaluyong City – SM Megamall, Robinson's Forum and Manda City Hall
VaxcertPh QR Code
When you Get Vaccination Certificate you will find the QR Code at top right position on your vaxcertPH Vaccination Certificate.
You may download the VaxcertPH app on the Google play Store.
Install on your mobile open the app camera place it on your Vaccination certificate you will get all the information about your Vaccination Details,
You may download the VaxCertPH as JPG or PDF.
you may also take Screenshot of your Vaccination Certificate.
print the Certificate according to Size so that the QR code will visible Properly and Clearly, take a Print which is large enough to Scan the QR Code.
Find Image on VaxcertPh Certificate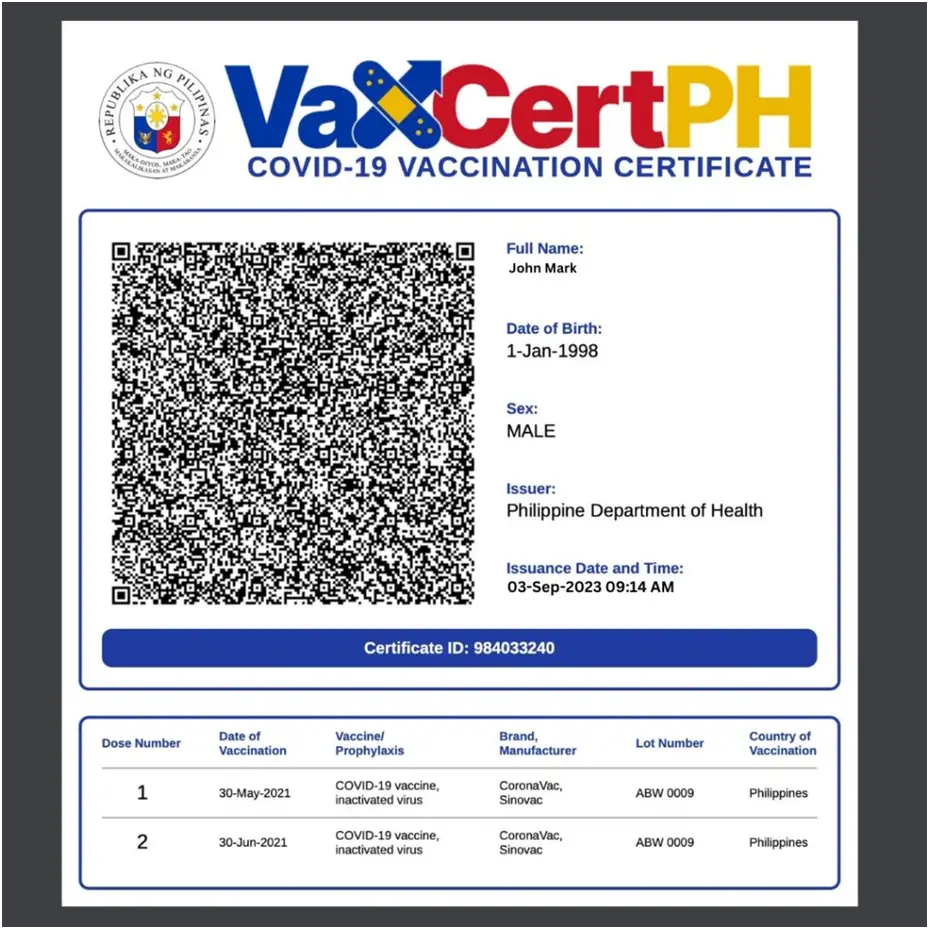 (Source vaxcertph)